Employers
Information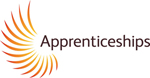 Government Funded Apprenticeships
Information for Employers - Grow your business with A Shears academy apprentice!
Apprenticeships help you to grow your own talent, reduce staff turnover and give your business the skills it needs to succeed. Call us now and we will show you how apprenticeships can work for your business
What are Apprenticeships? An apprenticeship is a training programme to gain real practical experience, as well as the technical and functional knowledge required to carry out the job. On completion the apprentice must be able to undertake the full range of duties in the range of circumstances appropriate to their role, confidently and competently to the standard set by the industry.
What are the benefits for my business?Apprenticeships are designed by industry experts to ensure candidates receive relevant practical and knowledge training that is focused on making your new/existing employee as competent as possible within their role in a relatively short amount of time.
Is there a cost involved? Apprentices need to have a contract of employment and have the same rights as any other employees and must be paid the Apprentice N.M.W. The cost for the Apprenticeship training would be anything from £5000-£15,000, however, the government executive agency will fully fund the cost of training a 16-18 year old apprentice, and fund 90% of any apprentices aged 19 or over. There are also financial incentives for employers who take on 16 – 18 year old apprentices, call us for full details.
How much should I pay an Apprentice? The Apprentice National Minimum Wage is currently at £3.70 per hour for 16 to 18 year olds and those aged 19 and over in the first year of their programme. Apprentices aged 19 or over after the first year of their programme should be paid at N.M.W. for their age.
What are my responsibilities as the employer? Apprentices must be issued with a contract of employment for a minimum of 30 hours per week (including time spent at the Academy) and be covered by valid Employers Liability insurance. Apprentices cannot be self-employed. Apprentices will need to be supported in their new role and given the correct responsibilities to enable them to gain the skills required to complete their programme, and time to complete their targets at the Academy when required.
Is there a financial incentive for SMEs? Yes. If you are new to Apprenticeships or haven't enrolled a new recruit or existing employee on an Apprenticeship programme within the last 12 months, you can apply for a £1,500 grant to help cover the costs of an apprentice aged 16 to 24. Available until 31st July 17 if funding is still available. You can apply for up to 5 grants (for 5 apprentices) at a time.
Can an existing employee undertake an apprenticeship?
Yes, Apprenticeships are a great way to reward existing staff members who would benefit from a structured training programme.
How long do apprenticeships last?
Most complete a hairdressing apprenticeship between 21 and 24 months, or longer, dependant on the apprentice's needs, and existing skills and qualifications.
How much time will my apprentice spend at college?
Usually one day a week at our Academy, the rest of the time would be spent in the workplace.
Is there a maximum number of apprentices I can employ?
No, you can employ as many as you need.
How can I find the right candidate?
We provide a Recruitment Interview/Initial Assessment service free of charge. Your vacancy will advertised on various recruitment sites, including the National Apprenticeship Service.
Contact us:
If you are an employer interested in taking on an apprentice please contact Pauline Brooker on 020 8461 5453 Email: paulineb@shearsacademy.co.uk. You are also very welcome to visit us and meet the team between Monday to Thursdays, call Carole on 020 8461 3504 for an appointment.
Further information:
The way the Government funds Apprenticeships in England changed in April 2017, with a new "Apprenticeship Levy" which is a new Payroll tax on UK employers designed to support the creation and funding of three million Apprenticeships by 2020.
Key facts:
* The levy only applies to companies that have a salary value of £3 million or more, whether they already employ Apprentices or not
* The Levy is a monthly deduction, taken in any month where your salary value is over £250,000
* Employers with a payroll value of less than £3m per year will not pay anything into the Apprenticeship Funding Pot and will employ Apprentices through a co- investment scheme
What happens if I do not have to pay an Apprenticeship levy bill?
Employers with a salary bill less than £3 million per year (98% of employers nationally) won't pay the levy but can still employ Apprentices or train existing staff on an Apprenticeship programme./p>
You will be able to access government support and funding for the Apprentice through a 'co-investing scheme', and make a financial contribution towards the cost of any Apprenticeship training.
* The government will encourage employers with less than 50 employees to take on 16-18 apprentices by covering all training and assessment costs, and as an incentive will pay £1,000 to any employers who train a 16-18 year old apprentice
* The Skills Funding Agency will pay 90% of the maximum funding band rate for 19+ apprentices, providing the employer has paid 10% in cash first
* Contribution rates will be based on the 15 new funding bands
If you have any queries on how your Apprenticeship training will be funded from 1st May 17, please email Pauline Brooker on paulineb@shearsacademy.co.uk or call her on 020 8461 5453; she will be happy to help you get your questions answered.
More facts on the Apprenticeship levy payments, should they affect you:
The first levy payments started in April 2017 and will be paid through the PAYE system.
The rate for the levy will be set at 0.5% of an employer's entire salary pay bill.
Employers will receive an allowance of £15,000 per tax year to offset against levy liability.
Employers who pay the levy and participate in Apprenticeship programmes will receive more than they pay into the levy, through a monthly 10% top-up from the Government The levy payment can be then be 'spent' in the form of an electronic voucher using a new Digital Apprenticeship Service (DAS) that can be used to purchase Apprenticeship training from your usual (or another) training provider.
Companies who pay the levy will need to use the funds from their digital account within 24 months or they will lose the digital 'training vouchers' irrespective of paying the tax. The levy will be collected from all employers by HMRC through the PAYE process alongside National Insurance and Income Tax, and placed into the Apprenticeship Funding Pot. The only way that employers can then 'spend' this money is by offering Apprenticeship training to new or existing staff within their business.